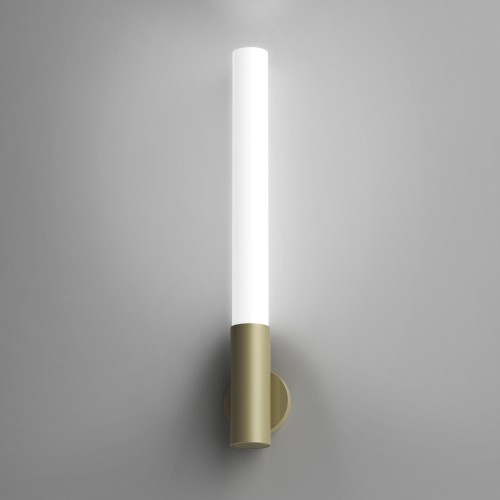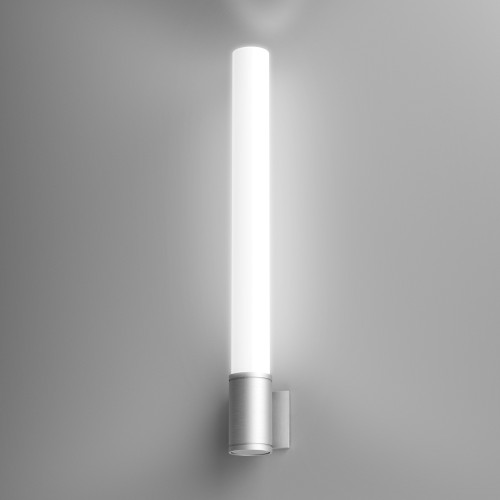 Kiosk Round Sconce
The Kiosk Round Sconce features an acrylic cylinder set just off the wall for a sleek profile. Both large and small sconces are illuminated by a single LED source concealed in the base. An acrylic top cover is standard. Both sizes are available in a variety of finishes.
Fixtures
LB-550
W: 2.75" x H: 31" Ext: 3.75"
S9

Lumens: 1308 (initial)
Wattage: 9

CCT: 27K, 30K, 35K, 40K
CRI: >80
L70 @ 50,000 hrs.
Dimming options

D0:0-10v
D1:Triac (Leading Edge)*
D2:ELV (Trailing Edge)
1F40 (1) 40 watt compact fluorescent
*SP 10kA surge protector (Recommended for D1 dimming option)
LB-552
W: 4" x H: 44" Ext: 6.75"
S23

Lumens: 2307 (initial)
Wattage: 23

CCT: 27K, 30K, 35K, 40K
CRI: >80
L70 @ 50,000 hrs.
Dimming options

D0:0-10v
D1:Triac (Leading Edge)*
D2:ELV (Trailing Edge)
1F21T5 (1) 21 watt T5 mini bipin fluorescent lamp
*SP 10kA surge protector (Recommended for D1 dimming option)