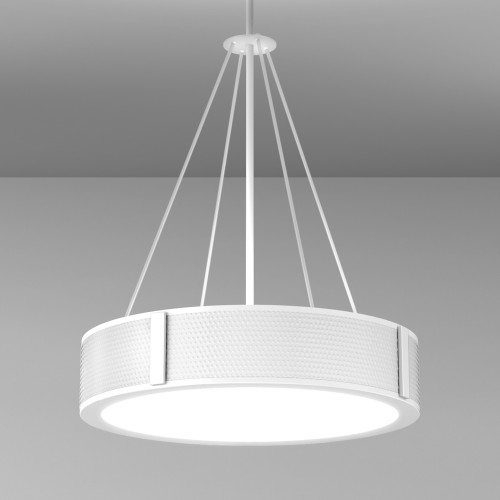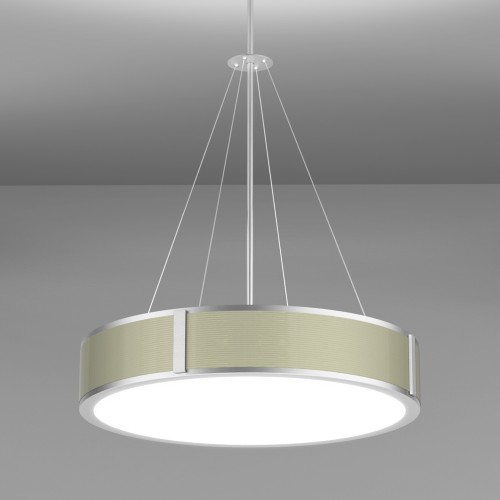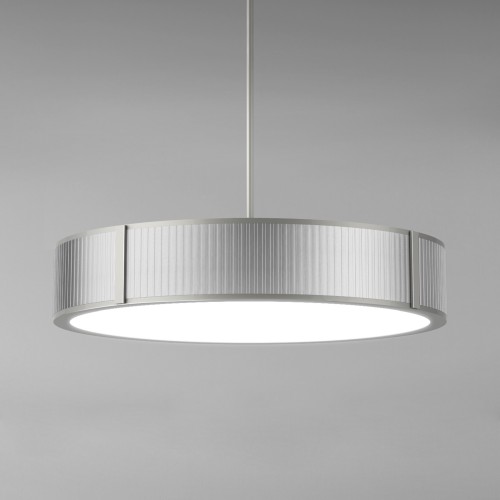 Discoh Pendant
The housing of the Discoh series is clad in your choice of textured metal trim options for a modern, dynamic appearance. Different finish options, painted or brushed aluminum for the housing and stainless steel or painted for the textured metal, add even more visual interest. Specify more downlight or uplight with the two LED configurations on each size. A flat white acrylic diffuser is at bottom.
Fixtures
DP-890
Dia: 23.5" x H: 5" OAH: 31''
DP-892
Dia: 29" x H: 5.5" OAH: 31''
DP-894
Dia: 34.25" x H: 6.75" OAH: 32"