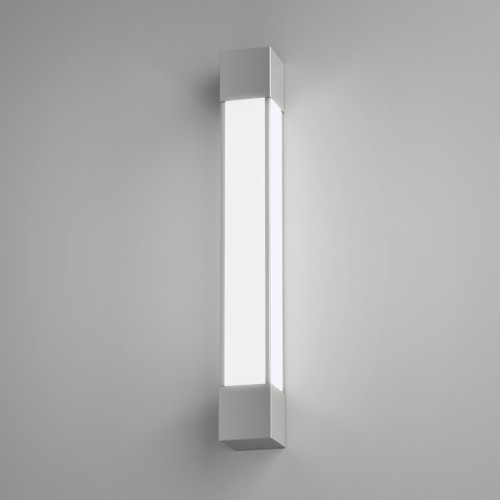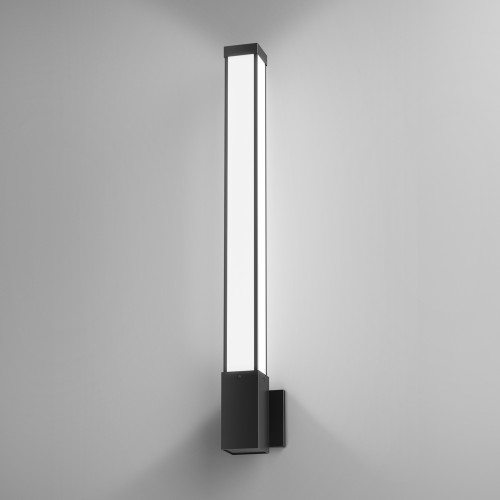 Kiosk Square Sconce
Tags:
The Kiosk Square Sconce presents a narrow profile well suited to today's interiors. A sturdy, yet minimal aluminum extrusion on all four corners holds acrylic diffusers and top and bottom aluminum panels. The small sconce is ADA compliant and is evenly illuminated by an LED array producing more than 2000 lumens. Both sizes are available in a variety of finishes and acrylic options.
Fixtures
LB-555
W: 4" x H: 30" Ext: 4"
S16

Lumens: 995 (delivered)
Wattage: 16

CCT: 27K, 30K, 35K, 40K
CRI: >80
L70 @ 50,000 hrs.
Dimming options

D0:0-10v
D1:Triac (Leading Edge)*
D2:ELV (Trailing Edge)
LB-557
W: 4" x H: 44" Ext: 6.75"
S24

Lumens: 2580 (initial)
Wattage: 24

CCT: 27K, 30K, 35K, 40K
CRI: >80
L70 @ 50,000 hrs.
Dimming options

D0:0-10v
D1:Triac (Leading Edge)*
D2:ELV (Trailing Edge)