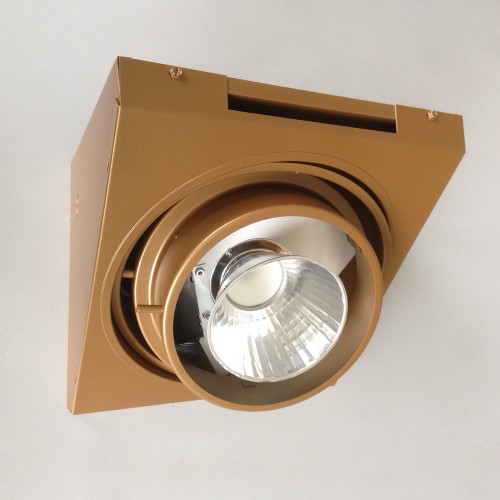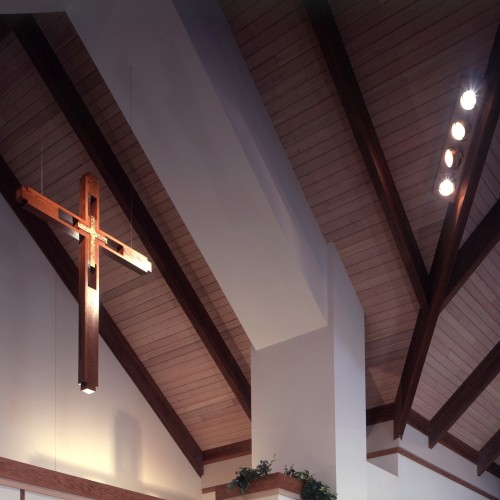 LED retrofit for Spatialite
Manning Lightings spotlights (Spatialites) have been the go-to fixture for lighting altars, pulpits, artwork, religious symbols, and more for decades. Now they can be upgraded with an LED module specifically designed for them. Upgrading to LED has many benefits, including energy efficiency and long life. The LED upgrade kit is easy to install. The module simply snaps into the existing clips designed to hold the PAR lamp(s). UL listed for retrofit into existing non-recessed Manning GC, GS, and GCQ series fixtures. Available for Manning -x64 (Par56 and Par64 lamp) and -x46 (Par 46 lamp) models.
Spec Sheet (PDF) Find a Rep Contact Us
Fixtures
GCR-046
W: 8" x H: 8" x L: 9.5"
G35R LED replacement Par46 or Par38

Lumens: 3657 (delivered)
Wattage: 35

Downlight Optic Options

B11 - 11-deg. beam reflector
B30 - 30-deg. beam reflector
B60 - 60-deg. beam reflector

CCT: 27K, 30K, 35K, 40K
CRI: >80
L70 @ 50,000 hrs.
Dimming options

D0:0-10v
D1:Triac (Leading Edge)*
D2:ELV (Trailing Edge)
GCR-064
W: 10" x H: 10" x L: 12"
G56R LED replacement Par56 or Par64

Lumens: 5970 (delivered)
Wattage: 56

Downlight Optic Options

B11 - 11-deg. beam reflector
B30 - 30-deg. beam reflector
B60 - 60-deg. beam reflector

CCT: 27K, 30K, 35K, 40K
CRI: >80
L70 @ 50,000 hrs.
Dimming options

D0:0-10v
D1:Triac (Leading Edge)*
D2:ELV (Trailing Edge)