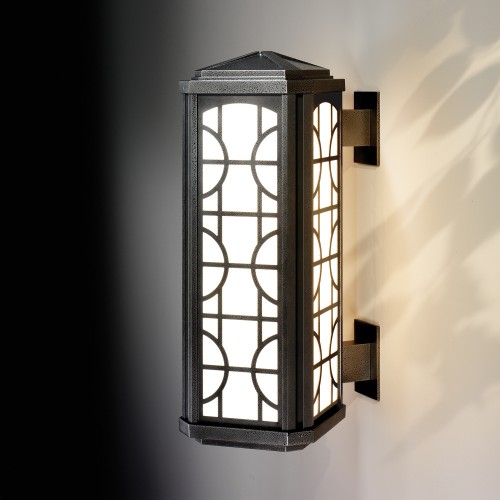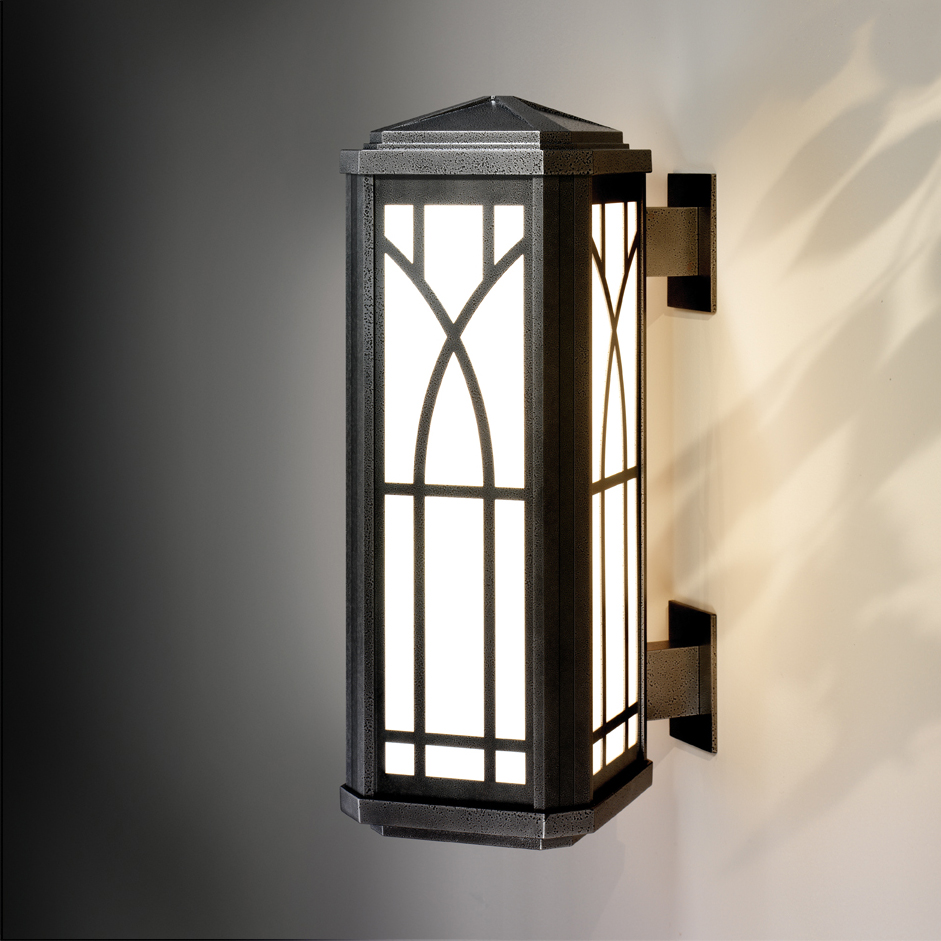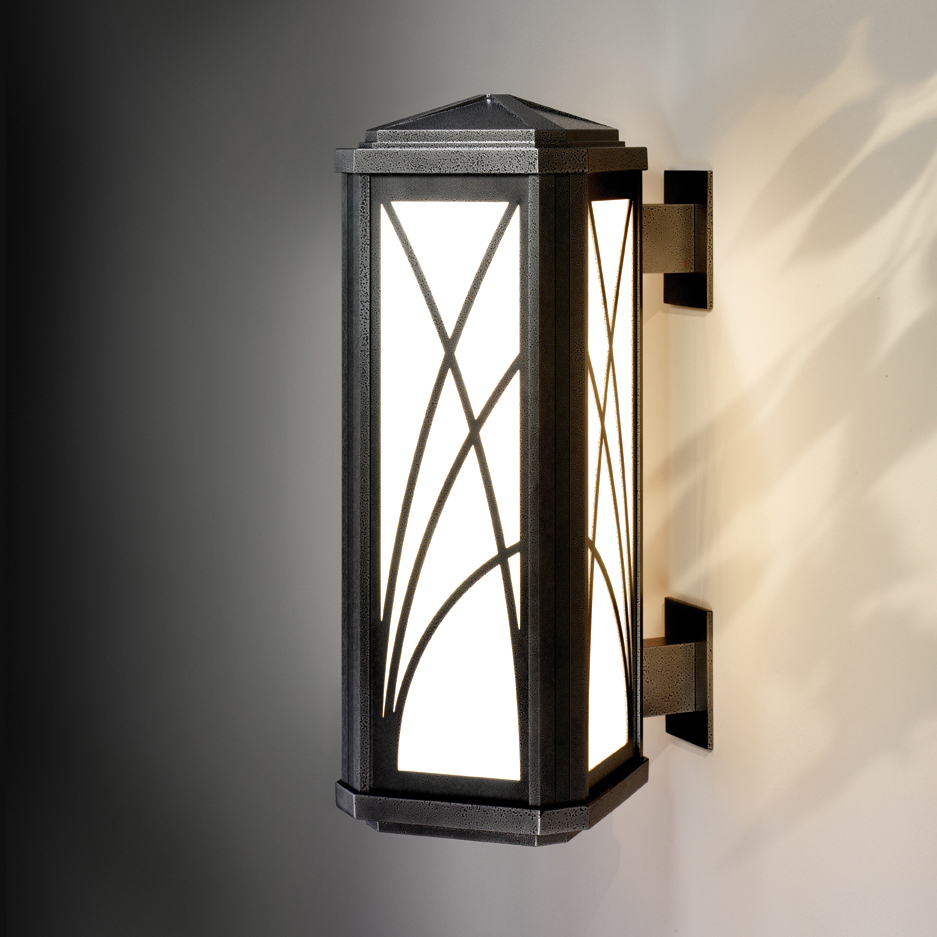 Riverside Angle Bracket Mount Exterior Sconce
Riverside exterior sconces extend from the wall on sturdy extruded arms. Six panel design options are standard, and custom panels are also available. Cast top and bottom and extruded frame add to the robust construction. White bottom lens standard. Also available with a square orientation (DE-200 & 201).
Fixtures
DE-210
W: 13.25" x H: 30" Ext: 16"
E45

Lumens: 3272 (initial)
Wattage: 45

E45 / 1QP75

Lumens: 3272 (initial)
Wattage: 45

(1) 75 watt PAR30 halogen med. base
CCT: 27K, 30K, 35K, 40K
CRI: >80
L70 @ 50,000 hrs.
Dimming options
3N60 (3) 60 watt incandescent
PC Photo Cell
TAL Top Acrylic Lens
DE-211
W: 19.75" x H: 45" Ext: 23.25"
E67

Lumens: 4904 (initial)
Wattage: 67

E67 / 1QP120

Lumens: 4904 (initial)
Wattage: 67

(1) 120 watt PAR 38 quartz halogen
CCT: 27K, 30K, 35K, 40K
CRI: >80
L70 @ 50,000 hrs.
Dimming options
4N60 (4) 60 watt incandescent
PC Photo Cell
TAL Top Acrylic Lens